Over

2,000,000 Progressives

Over

8,000 Volunteers
Our community is the key to our victories. Whether it's making phone calls, showing up for rallies or getting out the vote, our members bring the right pressure at the right moment. The Stand Up America community hails from all 50 states, and we are united in our vision for a truly representative democracy that works for all Americans—not just the white, wealthy donor class.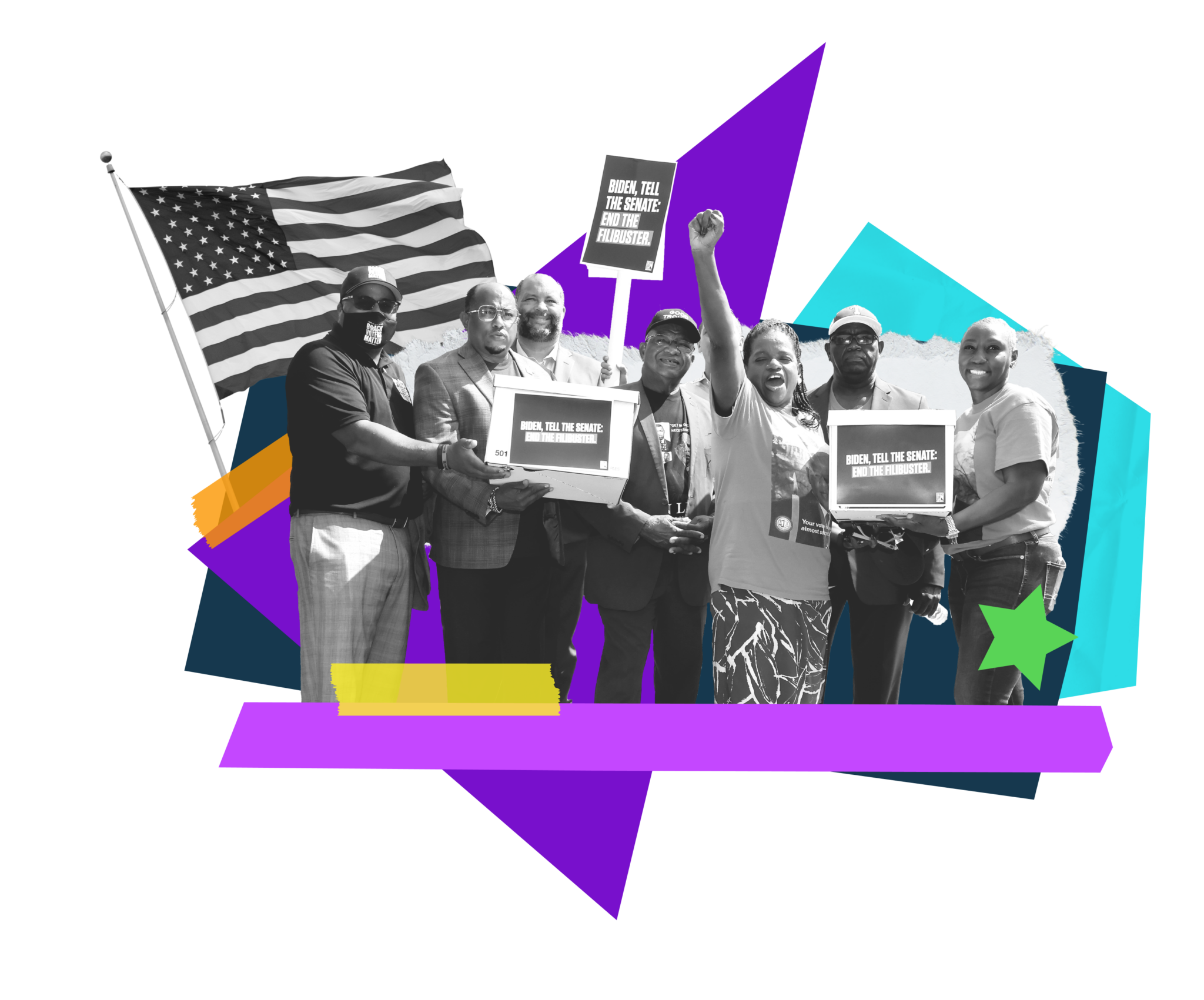 Our Grassroots Advocacy
Over

1,700,000 Calls to Lawmakers

Over

240,000 Activist Emails

Over

120,000 Activist Tweets

Over

36,000 Letters to the Editor Submitted
Our community drives effective action and has been a part of big wins—at both the state and federal level.  In 2020, we were some of the loudest voices calling for election funding, ultimately securing $425 million for states to administer safe elections in the pandemic. By focusing our energy on fights that are winnable but not inevitable, our advocacy can be a gamechanger.
Our Voter Mobilization
Over

25,000,000 Conversations with Voters

Over

140,000 Get Out the Vote Letters Sent to Voters

Over

125,000 Voting Plans Made

Over

100,000 Voters Registered
When the pandemic made voting more difficult, our team wasted no time setting up a voter contact campaign to help make casting a ballot easy and safe ahead of the pivotal 2020 election. Alongside our partners, we reached over 50 million Americans through texting, digital advertising, and phonebanking to get out the vote in a dozen key states.
Our State Work
Over

26,500 Constituent Calls

Over

17,000 Emails to Lawmakers

Over

550 Letters to the Editor Submitted
States are often the laboratories of our democracy, and they play a critical role in our elections. In New York, our community successfully demanded that state legislators pass automatic voter registration, campaign finance reform, and permanently re-enfranchise New Yorkers returning from prison. In Arizona, we fought back against Republican efforts to suppress the vote, defeating over 30 restrictive bills. Our members helped secure universal vote-by-mail in Nevada and re-enfranchise formerly incarcerated citizens in Connecticut.