Passing Oakland's Measure W Would Be a Win for Democracy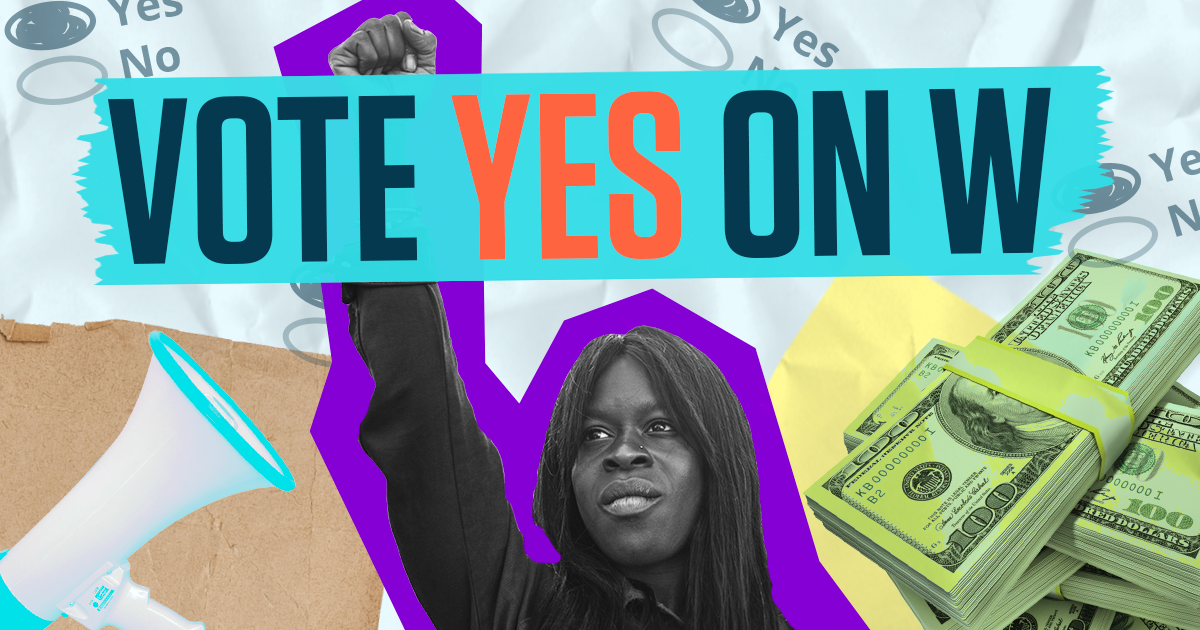 Right now, nearly 90% of local contributions raised by Oakland candidates come from less than 1% of residents, making it clear that the interests of the affluent few are drowning out the voices of everyday people.
But what if candidates and elected officials could better focus on what our communities need, not what big-money donors and special interests want? What if our local elected officials put their constituents first? What would they look like?
This November, we have a chance to find out. 
Measure W would help combat the power imbalance between multimillionaires or lobbyists and everyday folks like by turning every voter into a potential campaign donor.
If passed, Measure W would:
Give everyday Oaklanders a stronger voice by providing each eligible resident with four $25 Democracy Dollars vouchers to contribute to candidates of their choice.
Lower individual contribution limits, reducing candidates' dependance on wealthy donors who can afford to give a higher maximum amount.
Closes the "revolving door" of top government officials becoming lobbyists after leaving office, instituting a two-year ban on the practice.
Require campaign ads to list the top three contributors to the campaign so that voters can see who's funding candidates and ballot measures.
If we want to see change on issues we care about like affordable housing, community safety, and quality schools, we need more transparency around campaign finance and we need a more responsive government. Measure W is the way to make that happen.
What happens in Oakland this November can spark a statewide movement for fairer elections. Make a contribution today to ensure that this critical ballot initiative passes.
Paid for by Stand Up America, Inc.