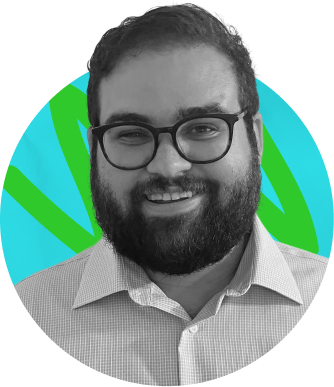 Sean Quinn
Data & Analytics Director
As the Data & Analytics Director at Stand Up America, Quinn works to quantify and optimize the impact of the work Stand Up America and its community are doing. Quinn holds regular analytics meetings that track the performance of Stand Up America's campaigns across teams, and he works across channels to ensure teams are running a data-driven and impactful program. PivotTables, a good dashboard, and a SQL database are Quinn's happy places.
Prior to his work as Data and Analytics Director, Quinn joined Stand Up America as a Digital Strategist, and before that, Quinn worked as a Digital Production Associate at Anne Lewis Strategies (now MissionWired) during the 2014 and 2016 election cycles, ensuring email fundraising campaigns for candidates and nonprofits were properly coded, targeted, and segmented.
Quinn was born in northern New Jersey, but grew up in central Florida, where his family moved just prior to the 2000 presidential election. He holds two Bachelor's degrees from the University of Florida (Go Gators!) in political science and public relations, and enjoys rooting for the New York Mets, despite their constant disappointments. He enjoys watching sports, going to concerts and live theatre, and checking out the newest restaurants and bars both near and far.
Full team