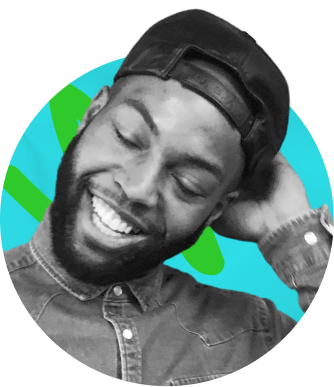 Demaris Webster
Social Media Director
Demaris is the Social Media Director at Stand Up America—he and his team are responsible for engaging and mobilizing the more than one million Stand Up America community members following our social channels.
Before joining the team at Stand Up America, Demaris led the digital team at Breakthrough Energy, a climate and clean energy organization working to discover and develop the technology solutions needed to reduce greenhouse gas emissions to net-zero by 2050. While at Breakthrough Energy, Demaris crafted a multichannel content strategy for the release and book tour for How to Avoid a Climate Disaster by Bill Gates. Demaris is incredibly proud of the content strategy he developed during his time at Breakthrough Energy—the strategy led to an open rate substantially higher for comparable email programs. In addition, the strategy more than doubled the engagement rate across BE's social channels.
He honed his organizing skills at 270 Strategies, an international public engagement firm. At 270, he was privileged to help campaigns, causes, nonprofit organizations, and companies reach their goals by engaging and mobilizing their audiences online and offline. Working across a broad spectrum of issues like—voter education, climate change, education advocacy, technology, and but not limited to, community engagement—has influenced his humanized approach to digital engagement.
Demaris lives in New York City, but the South Side of Chicago will always have his heart. Like any native Chicagoan, he's willing to tell you how pretty much everything is better in Chicago.
Full team