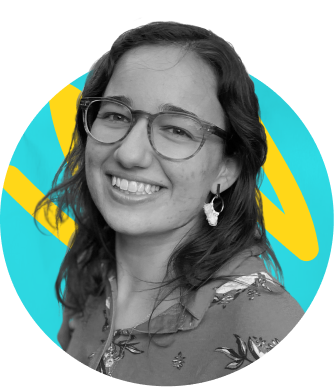 Carolyn Freeman
Director of Digital Growth
Carolyn is the Director of Digital Growth and manages all of Stand Up's paid media efforts, including traditional digital advertising and influencer campaigns. Carolyn is best known for "spending money quickly."
Before coming to Stand Up, Carolyn was the Digital Advertising Manager for Senator Cory Booker's presidential campaign. Prior to that, she worked in digital marketing for candidates, campaigns, causes, and a couple of Big Tech companies in SF and DC.
Carolyn received a B.A. in English literature from Boston College, where she spent 90% of her time editing newspaper pages and the other 10% admiring the brutalist beauty of O'Neill Library. She is currently pursuing a Master of Public Policy at the Harvard Kennedy School and ardently hopes to be done with school one day (though Boston has grown on her).
Since 2016, Carolyn has sent a weekly culture newsletter called THE FRIDAY. A MailChimp loyalist, she refuses to make the move to Substack, though she does believe she started much of the current newsletter trend. In her spare time, she listens to the same Mitski song on repeat.
Full team