Strengthening Democracy in Minnesota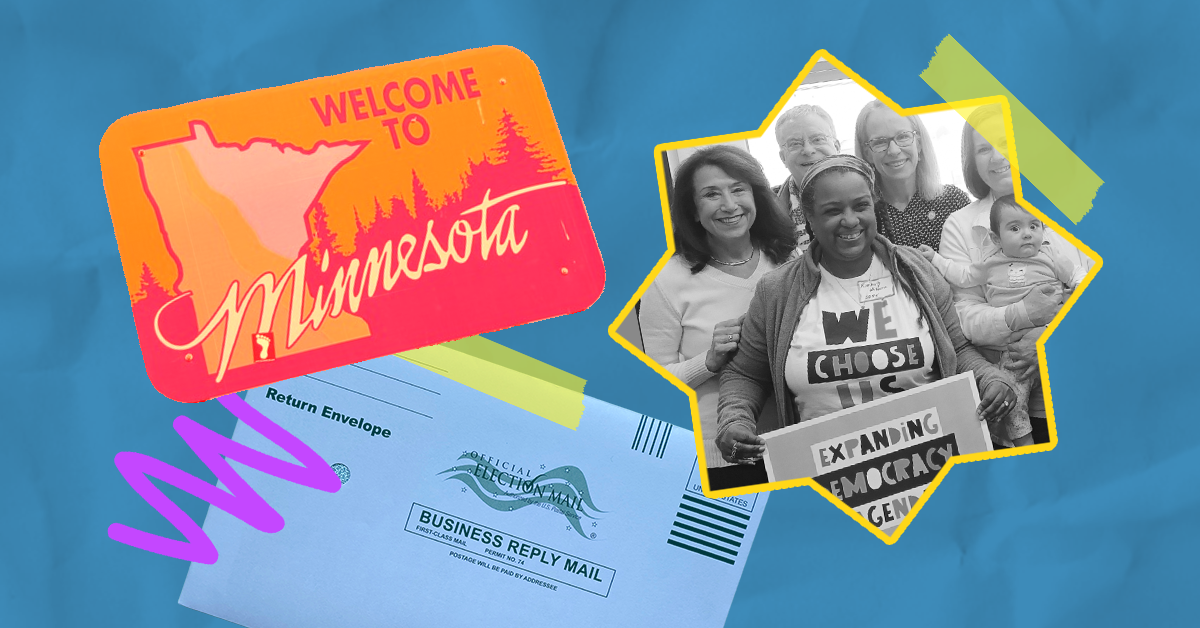 Last year, Minnesota voters sent a loud message that we want our elected officials to expand and protect our democracy and our freedom to vote. We elected democracy champions up and down the ballot, defeated election deniers, and for the first time in nearly four decades, the people voted to flip the state legislature to full Democratic control.
Minnesota now has another opportunity to combat threats to our democracy and make history by passing the newly-introduced Democracy for the People Act.
This pro-democracy package would strengthen the freedom to vote by expanding it, protect fair and free elections, and modernize Minnesota's campaign finance system by:
Automatically registering eligible citizens to vote when they interact with a government agency. The Democracy for the People Act would break down unnecessary barriers to voting and could add nearly 500,000 eligible voters to the rolls.
Expanding who can access our democracy. The bill includes provisions to expand language access for citizens who speak English as a second language.
Reducing the influence of corporate money in politics. It would increase transparency so that voters know who is spending in our elections and prohibit spending by foreign-influenced corporations in our elections.
Too often, politicians try to pick their voters and dilute the power of voters of color, seniors, young people, and new citizens. The Democracy for the People Act would ensure the people get to choose our leaders, not the other way around.
The best way to protect our democracy is to expand it. It's time for our leaders in St. Paul to take meaningful action to guarantee the freedom to vote for every eligible Minnesotan. Tell your state legislators to vote YES on the Democracy for the People Act.