A Note From Us to You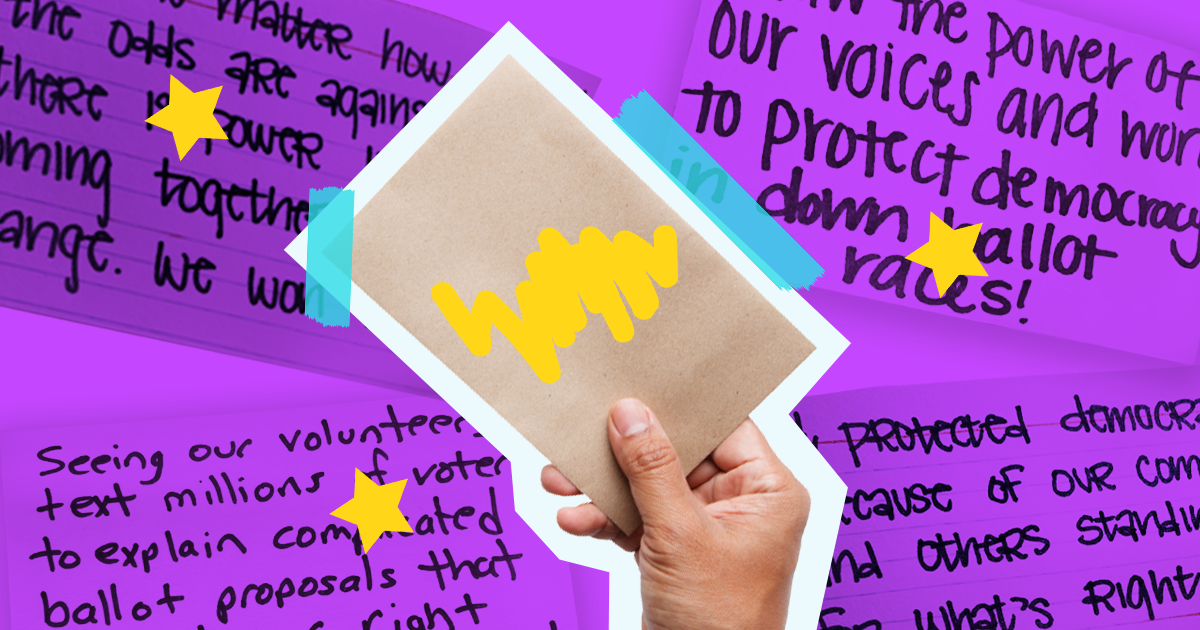 As we look back on 2022, we asked members of the Stand Up America team to share what they saw during the year that inspired them to keep pushing forward, even when the fight was tough.
Sarah, Press Secretary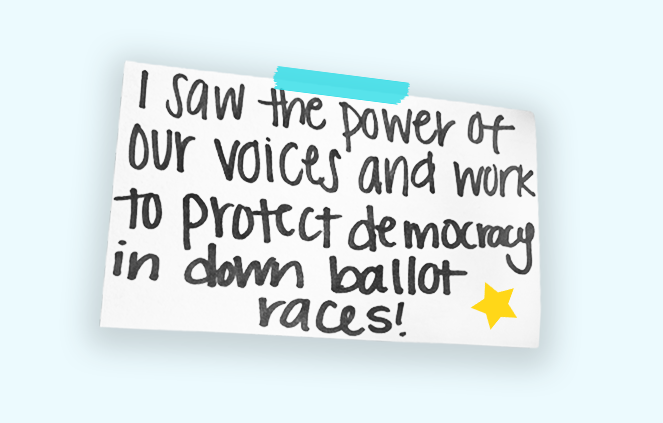 Christina, Executive Director
Monica, Managing Director, Communications
Kim, SMS & Organizing Director
You've inspired us so much throughout the year. We hope that you'll consider chipping in so we can hit the ground running and continue to fight for our freedom to vote and our democracy in 2023.
Have a happy and safe holiday season—we look forward to fighting alongside you in the new year!