The Supreme Court is out of control. Let's rein them in.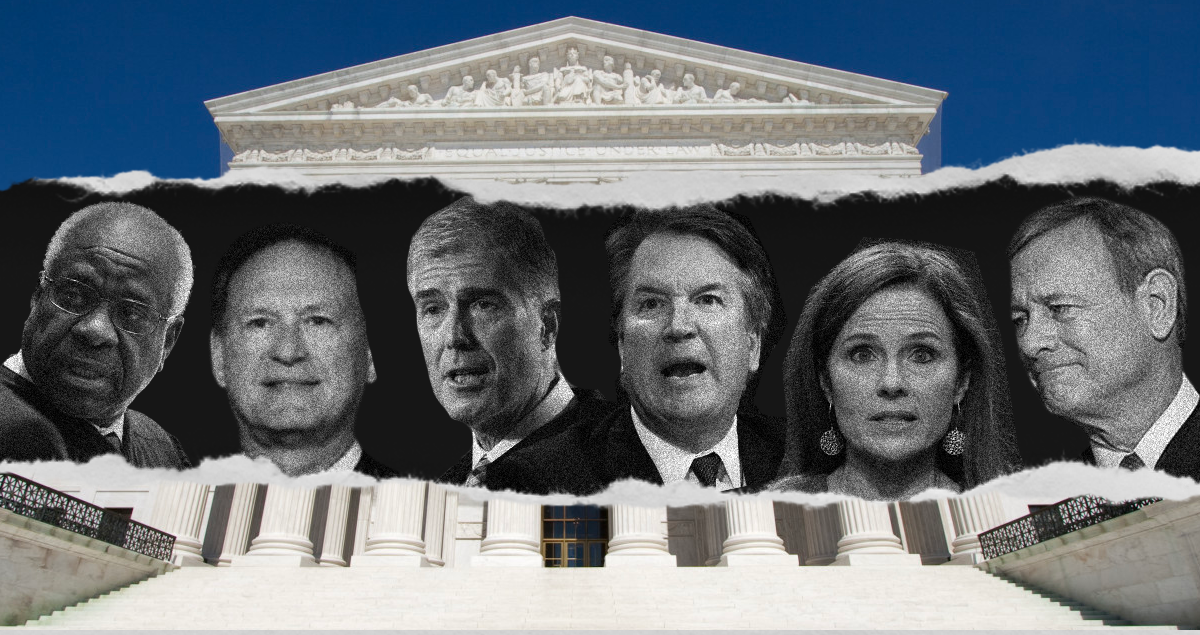 The Supreme Court is facing a legitimacy crisis.
Five of the 6 conservative justices on the bench were appointed by presidents who lost the popular vote. The 5 justices who voted to overturn Roe v. Wade were all confirmed by senators representing a minority of voters. Two of them have been credibly accused of sexual misconduct.
Let's also not forget that Justice Clarence Thomas's wife, Ginni, played a key role in Donald Trump's efforts to overturn the 2020 election and even attended the January 6th rally. Yet Clarence Thomas didn't resign or recuse himself from related cases, or even get a slap on the wrist! (By the way, this is the same Clarence Thomas who, in a recent opinion, referenced debunked conspiracy theories claiming that COVID-19 vaccines were made with aborted fetal remains. Yeah, you read that right.)
Congress has already introduced two bills that would begin to reform the Court in meaningful ways. The Judiciary Act would add four seats to the bench and the Supreme Court Ethics, Recusal, and Transparency Act brings the Supreme Court in line with every other federal bench by introducing a code of ethics.
Tell your members of Congress to do everything in their power to pass this crucial legislation.
The Court's decisions are already having devastating effects on us personally, our communities, and our country at large—and they ultimately show us that this Court can no longer be trusted.
In a single month, the 6-3 conservative majority on the Court rolled back decades of progress on issues that Americans care about deeply, like abortion rights, gun safety, and climate change.
When running correctly, our country has three co-equal branches tasked with keeping each other in check. But right now, the Court is completely out of control. Mitch McConnell's handpicked justices are showing their true colors, putting their far-right political ideology ahead of the American people—and it's the responsibility of Congress to rein them in.
Everything must be on the table: Building a code of ethics for justices to follow, expanding the Court to include four more justices, and voting out the Senators who gave us this right-wing Court.
We have to remind Congress that it's their duty to keep the Supreme Court in check when they've gone too far. Send an email to your lawmakers urging them to pass legislation that would expand the Court and create a code of ethics.