How We Fought Back Against DeSantis's Anti-Voter Bill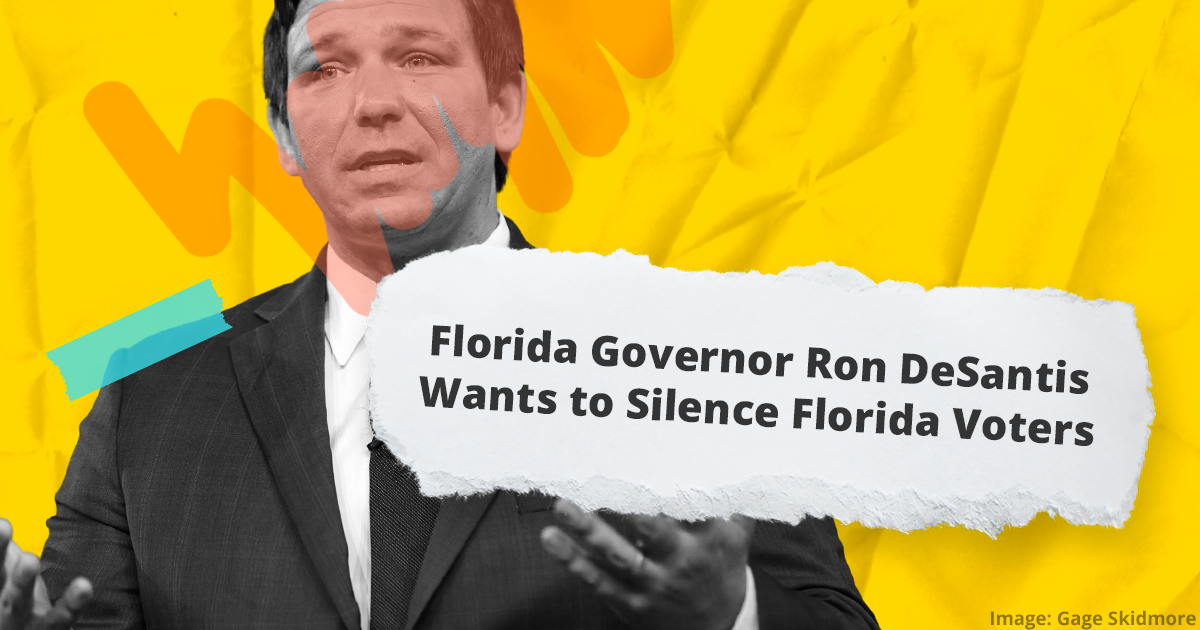 We won't sugarcoat it. Despite our best efforts, the Florida State Legislature has passed a truly terrible voter suppression bill, SB 524, which was accurately dubbed the Anti-Voter Freedom Act.

But we didn't let this go down without a fight. Stand Up America community members in Florida drove nearly 3,000 calls and emails urging their legislators to oppose SB 524, successfully pressuring legislators to strip out at least a few of the bill's anti-democratic provisions.

The legislation now heads to Governor DeSantis' desk to be signed into law. Once enacted, this anti-voter legislation will restrict Floridians' access to the ballot by implementing more frequent voter purges, making it a felony to help voters collect and return mail ballots, and creating an Election Crimes Unit to intimidate and harass voters.

But there's more going on here than just another GOP-led campaign to make voting harder. SB 524 is a shameless attempt by Governor DeSantis to advance his 2024 presidential hopes at the expense of Florida voters. By showing just how anti-voter he is, DeSantis is attempting to appeal to Big-Lie-loving, right-wing voters all around the country.

Tell Governor DeSantis this legislation has no place in Florida or our democracy.